2013 – A humble begining – Technobytz Annual report
2013 was the year technobytz become active in the blogosphere. We have been posting various articles in a variety of topics ranging from DBMS to UI and SEO.
For us, it was a truly amazing experience  collaborating with readers from all over the world and from a variety of technology domains. In this occasion we would like to share the 2013 Annual Report of technobytz created by Jetpack WordPress:
See it here: Technobytz – 2013 Annual Report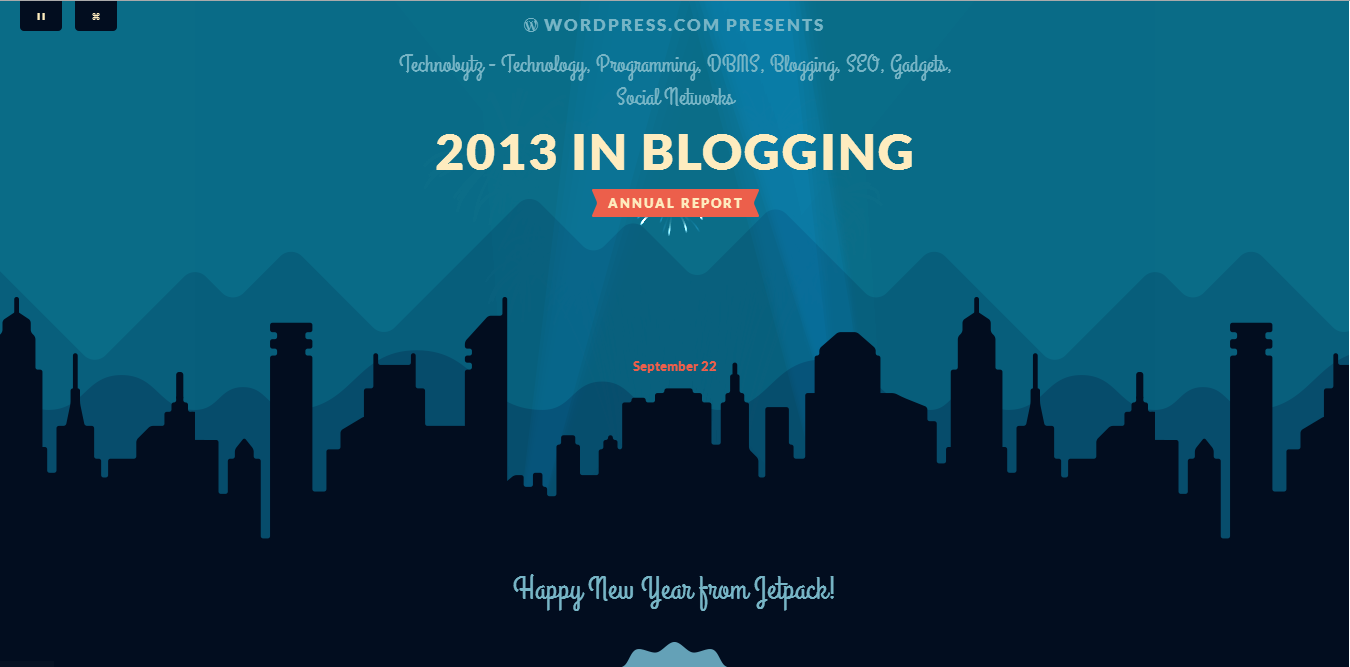 The following two tabs change content below.
Vipin Raj
Vipin Raj is a software developer specialized in PostgreSQL Database and Data Modeling, the man behind
technobytz
and an IoT and Security enthusiast. Having 3+ years of
experience
in the IT industry, he is currently pursuing his masters in computer science and information security. He spend his free time writing blog posts with the intension of sharing his knowledge to the tech community.
Latest posts by Vipin Raj (see all)